Oranum Psychic Network Review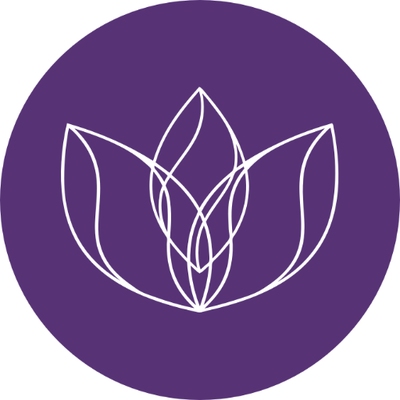 Oranum was founded back in 2011, with their spiritual network offering hundreds of psychics on a 24/7 basis for clients around the world. Based in Poland, Oranum have been able to achieve success over the years largely thanks to their webcam-based sessions, which are often deemed as being more personable than other methods.
Covering a range of areas, including relationships, dream interpretation and palm reading, Oranum have branched out in order to meet the needs of customers in regions across the globe, with sessions being available in a variety of languages. This review will discuss Oranum in great detail, including their reading types, reliability and customer support. Let's start by outlining the main pros and cons of Oranum.
Pros & Cons of the Oranum Psychic Network
Pros
Video chat sessions available 24/7
Chat with psychics beforehand for free
$9.99 free credit upon signing up
Psychics from different countries
How Does Oranum Work?
Signing up at Oranum is 100% free, with the spiritual network providing a convenient online platform for psychic readings and sessions. Over 200 different psychics were found at the time of writing this review, with each coming with their own expertise and experience in the field. Oranum offers customers the chance to chat with psychics for free before paying for readings, which is undoubtedly one of their main selling points. Once clients are happy and have made a good connection with psychics, they must purchase credit in order to continue sessions.
With psychics covering a large number of different areas of spirituality, customers are almost certain to find someone to suit their needs, with clicking on the "Start Consultation" option beginning your journey. Oranum is one a the few psychic networks to offer webcam based readings, while users can also communicate using the chat feature.
Types of Reading at Oranum
One of the factors behind Oranum's success over the years has been the different types of readings in which their psychics carry out. Psychic readings are completed using the belief that those working in the field have talents when it comes to clairvoyance, clairsentience, clairaudience or clairocognizance, allowing them to tap into the emotional or energetic state of clients as a result. With that being said, the following are among the types of reading found at Oranum today:
Love & Relationship Readings
For clients who are having doubts over a love interest or believe that their partner may have been unfaithful, readings surrounding love and relationships can be carried out at Oranum, with many psychics specializing in this area. Such readings can allow people to stop the uncertainty surrounding relationships and focus on the future.
Clairvoyance
Clairvoyants at Oranum are able to aid customers in answering vital life questions by tapping into their future, providing clarity and understanding in the process. Whether it be clairaudients, psychics who can hear things in which others can't, or clairsentients, who can feel things that others can't, many such individuals are found at Oranum.
Home & Family Readings
Away from romantic relationships, home and family life can often bring about a host of concerns, with psychics at Oranum helping to restore peace in this area.
Tarot & Card Readings
Whether it be using tarot, gypsy, angel or rune cards, many psychics at Oranum are experienced in delivering readings in this way. Such readings can deliver useful insight into the future, based on work, relationships or other topics.
Ritual & Energy Readings
Particular rituals are believed by many to help cleanse and heal individuals, whether it be through chakra or crystals. For those who become overwhelmed with situations, psychics at Oranum are able to steer clients on the right path using this technique.
Dream Interpretation Readings
We are often confused or left with questions after waking up from a dream or nightmare, with psychics at Oranum being able to provide understanding in this area too. Dream interpretation is an ancient practice, delivering key insight into the subconscious.
Other Readings
While the above are the most common form of reading available online and with Oranum today, there are also a number of alternative options on their spiritual platform. Such readings include astrology, numerology, palm reading and sound healing, helping them to diversify from other psychic sites.
Is Oranum Trustworthy?
While psychic readings have long been up for discussion when it comes to their accuracy, it is important that clients have trust in the platforms in which they are being carried out on, especially when it is online. Psychic readings are personal and difficult quantify, however there are some steps in which Oranum have taken in order to ensure for their reliability, which help to ensure that fraudulent psychics are overlooked.
Firstly, all psychics at Oranum must be approved to work on their spiritual online platform, meaning that they have passed strict testing, undergone test readings and had in-depth interviews. Meanwhile, psychics must also provide their own individual bio, where they describe their experience, areas of expertise and background in the industry. As well as this, each and every psychic at Oranum has a star rating associated with them, with the leading individuals being close to 5-stars. Unfortunately, Oranum does not seem to offer any money-back guarantee promises, which are often found on other psychic sites.
Pricing & Promotions
Those signing up for a new account at Oranum will be pleased to hear that $9.99 worth of credits will automatically be sent to your balance, providing a good platform to build upon, as well as meaning that first readings are effectively free. Meanwhile, prices for existing clients will depend on the type of reading and individual psychic, with this generally sitting at anywhere between $1-$20 per minute.
Favorite Features at Oranum
As one of the newer psychic sites around today, Oranum have had to ensure that they are on a par with their competitors, which they have largely achieved thanks to the introduction of some appealing features. At the time of writing this review, the below were our favorite features found on the spiritual platform:
Webcam Readings – As one of the few psychic networks to offer readings via webcam, Oranum are already one-up on a number of their rivals. Video chat readings are much more intimate, allowing clients to gain a better connection with psychics in most cases. While psychics are always visible, it is up to customers as to whether they feel comfortable enough to turn on their webcam.
Mobile App – A dedicated mobile app is available to clients at Oranum, allowing for readings to take place anywhere, at any time. Available to both iOS and Android users, the app is free to download and offers all of the same features as found on their main desktop site.
Community – Those registered with Oranum are able to immerse themselves into the community, with communication between customers being possible both on their website and Facebook. Oranum also provide useful guides on such pages, including the use of drugs and alcohol.
Free Credits – With $9.99 in free credits being rewarded to new customers at Oranum, clients are able to familiarize themselves with the psychic platform before spending their own money, which will often make people feel more comfortable.
Live Video Readings vs Online Readings
Customers are often attracted to Oranum due to the fact that their platform offers live video readings, something in which very few of their competitors offer. So, just what are the advantages of this form of reading? Let's take a closer look.
Live video readings generally make it easier for clients and psychics to build relationships and connect with each other, which can also potentially lead to more accurate readings.
Readings carried out through online chat or email are sometimes difficult, with customers struggling to keep up with the information in which they are being provided by psychics. As such, being able to see psychics clearly enables clients to get the most out of the experience.
Telephone readings can often bring about issues when it comes to misunderstandings and the clarity of information, while technical problems are perhaps more likely too. Video chats enable clients to take advantage of the body language of experts, as well as seeing exactly the tools in which they are potentially using.
With spirituality being about energy, live video readings make it easy for both parties to judge one another, with alternative methods often leading to a loss of energy.
With trust being hugely important when it comes to psychic readings, video chats also make it easier for clients to decide whether the information in which they are receiving is reliable. Those who are unsure of what they are saying will be easy to spot when they can be seen via webcam.
– The use of a webcam also adds to the reading types that will be available to customers, with many metaphysical techniques requiring this technology when delivered online.
Oranum Website Usability
Despite being a little old-fashioned and in need of modernizing, the Oranum website is certainly easy to use. A purple color scheme dominates throughout, with convenient menus and filters helping clients to quickly and easily access their favorite psychics and additional features.
Links titled "Live Psychics" and "Top 100" are also present, while features including customer support and payments are also clear from the outset.
Oranum Mobile App
A mobile app is also available at Oranum, allowing for convenient readings to take place when on the move or away from your desktop. Available free of charge via links on the App Store and Oranum mobile website, both iOS and Android users can take advantage of this platform, which is made all the more appealing as a result of its speed and usability.
However, for customers not wishing to download another app onto their device, the Oranum site is also fully functional on a variety of mobile browsers, with their being no concerns surrounding optimization or efficiency.
Customer Support
Clicking on the "Online Support" option on the Oranum website or app opens up a host of options for clients seeking assistance. A live chat feature is perhaps the most efficient method of communication, however a toll-free telephone line is also available. On top of this, an in-depth FAQ page is also found, offering useful information when it comes to topics including "Getting Started", "Account Settings", "Psychics" and "Members". 24/7 support is available at Oranum, with response times having generally been very good during testing.
Oranum FAQ
The following are both the questions and answers surrounding some of the most important points of the Oranum operation, perfect for potential clients:
Q. What is Oranum?
A. Oranum describes itself as an online spirituality platform, with their website offering psychic readings to clients around the world in a variety of languages.
Q. Are readings free at Oranum?
A. New customers at Oranum will receive $9.99 worth of free credits upon signing up at Oranum, however once this money has been spent, clients must fund readings themselves.
Q. Can I make payments using PayPal?
A. Yes. A number of payment methods are accepted at Oranum, with PayPal being accompanied by credit and debit cards, as well as bank transfers and other ewallets.
Q. Does Oranum offer a money-back guarantee?
A. Unlike other psychic platforms, Oranum does not offer any form of money-back guarantee, meaning that there is no way to claim back funds after readings have taken place.
Q. Is Oranum secure and trustworthy?
A. Absolutely! A number of security measures are in place to keep personal and financial information safe, while all psychics have been screened in order to ensure for their reliability.
Oranum Bottom Line
Having extensively tested Oranum, including all services and features, it is clear that their site is a good option for those seeking spiritual assistance. The fact that readings are available via video chat will certainly appeal to many, while this also adds to the trustworthiness of the platform. While improvements can potentially be made when it comes to the additional of telephone readings and money back guarantee offers, Oranum generally scores highly everywhere else, with their site having developed a good reputation within the industry since it went live in 2011.