AskNow Psychic Network Review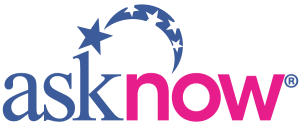 AskNow is a psychic network that offers online readings via telephone and live chat, with the site having gone live back in 2005. Based in Clearwater, Florida, AskNow has hundreds of psychics operating on their site today, while clients can also look forward to free horoscopes, an online forum and interesting articles. Having amassed a significant client base over the years, this review will take a detailed look at AskNow, discussing everything from readings and pricing to features and customer support. However, we will get things underway by outlining the main pros and cons of AskNow.
Pros & Cons of the AskNow Psychic Network
Pros: Cons:
– Hundreds of trustworthy psychics available – No video readings available
– 5 minutes free for new clients
– Money-back guarantee offered
– 100% confidential and discreet
How Does AskNow Work?
AskNow is supremely easy to use, with customers being able to communicate with psychics in just a matter of minutes. Having provided a small amount of personal details in order to register a new account, which can be done either online or over the phone, clients will be able to filter through the hundreds of available psychics, who all come with their own expertise and experience. Psychics offer readings in a variety of topics, whether it be love and relationships, finance, tarot or dream analysis, with communication being available via telephone and live chat. For times when chosen psychics are offline or unavailable, clients can request a call back at a later date.
Types of Reading at AskNow
AskNow is able to cater for the needs of a large number of clients thanks to the fact that they offer a variety of different reading types. Psychics work on the premise that they are able to delve into the emotional or physical states of clients, whether it be using clairvoyance, clairsentience, clairaudience or claircognizance, along with a small number of additional techniques. Keeping this in mind, clients at AskNow can look forward to utilizing the following types of reading:
Love & Relationship Readings
Do you have questions surrounding the activity of your partner or whether a new relationship will last? Love and relationship-based readings are available through a large number of psychics at AskNow, helping clients in dealing with such issues using a range of techniques.
Money & Careers
People can often become disillusioned with their current job and consider whether they are better off looking elsewhere. If this is you or if you are wondering whether you will soon come into money, psychics at AskNow can provide the answers. Readings surrounding money and careers are carried out on a daily basis on their psychic platform, with some psychics in this area coming with 30+ years of experience.
Tarot & Card Readings
The use of tarots or cards to provide readings has long been the preferred technique for many, with a huge number of psychics being available in this area at AskNow. While the fact that no video readings are available may effect their popularity at AskNow, the use of cards remain hugely popular.
Spiritual Guides
If you are looking for guidance during a stressful period in your life then this form of reading may well be for you. Whether it be ancestors, spirit animals or elemental energies, psychics in this area are able to guide clients with the help of others at AskNow.
Dream Analysis Readings
Everyone has had a dream which makes little sense in the past, but just what do they mean? Psychics at AskNow are able to analyse the dreams or nightmares of clients, as well as stating what this may mean in their real life.
Other Reading Types
While those above are the most common reading types at AskNow, the psychic platform also offers a small number of additional methods, which include numerology, astrology and past lives. As such, all potential customers are likely to find something to meet their demands.
Is AskNow Trustworthy?
As with any psychic network, trust is hugely important, especially when readings at AskNow take place over the phone or through live chat. AskNow have developed a good reputation when it comes to the reliability of psychics, however they have received some poor feedback from former clients. Having been online since 2005, AskNow now has a huge number of psychics on their books, which perhaps comes as little surprise given that they accept the majority of applicants. However, psychics are still interviewed beforehand, while background checks and testing are also undertaken in an attempt to maximize the user experience. Many of the psychics at AskNow claim to have huge experience in the industry, with some having been helping clients for over 30 years. The fact that AskNow offer a 100% satisfaction guarantee also helps with their trustworthiness. It is likely that the majority of psychics are to be trusted, however be sure to carry out research and look at individual reviews before spending your hard-earned cash on readings.
Pricing & Promotions
The pricing system at AskNow is a little more complicated than on other psychic networks, however the first thing to state is that new customers will receive the first 5 minutes of their first session for free, before having to start paying. Prices are broken down into three tiers at AskNow, which are named Top Rated, Elite and Master, with clients to be expected to pay anywhere between $1 to $15 per minute for readings. Based on these prices, AskNow is one of the cheaper psychic networks available to customers today, with other platforms going up to as much as $30 per minute in some cases.
Top Rated psychics are generally available for between $5.99 and $9.99 per minute, with readings surrounding relationships, finances and astrology being covered, among other topics. Meanwhile, Elite advisors tend to cost between $10 and $12.99, with such psychics being skilled across the board, as well as having good experience in this field. Finally, Master advisors are the ones who are often tasked with dealing the most complex cases, meaning that it comes as little surprise that they can charge upwards of $13 per minute. The cost of an individual will not always determine how helpful clients find them, however this is generally a good benchmark.
Favorite Features at AskNow
For a platform that claims to be the nation's leading online psychic network, the number of additional features available at AskNow is a little disappointing. However, the following are our favorite features found on their site, which only add to the user experience:
Horoscopes – Daily horoscopes are available free of charge at AskNow, with readers not even having to be signed up in order to gain access. Horoscopes include lucky numbers, compatibility, today's feelings and your lunar phase.
Articles – Articles are regularly updated to the AskNow site, covering a range of subjects and offering readers guidance and advice surrounding how to overcome hurdles and deal with different situations. Such articles are once again available free of charge, while they are around 500 words in length.
Videos – A small number of video guides are also found at AskNow, helping to answer key questions surrounding the use of psychics. At the time of writing this review, video titles included "How to get a great psychic reading", "Is there a best Psychic?" and "How often should I get a psychic reading?".
AskNow Website Usability
The AskNow website is certainly easy to use, with its simplistic interface allowing clients to locate their favorite advisors in just a matter of seconds. A filter can be used in order to separate psychics, whether it be by availability, reading type, cost or categories. As with many psychic platforms, purple is the predominant color at AskNow, while features including customer support, daily horoscopes, online chat and guides are accessible in just the click of a button thanks to a conveniently placed menu at the top of the page.
Imagery and graphics are used sparingly, allowing clients to focus upon the important information, with it being clear as to which advisors are available at the particular time, along with their price. Each and every psychic comes with a personal bio, which includes their experience, areas of expertise and credentials.
AskNow Mobile App
Meanwhile, for those who are constantly on the move, an AskNow mobile app is available to those using an iOS device, with the relevant download link being found on the App Store. Coming with all of the same features as found on the main AskNow desktop site, there is no need to miss out on a psychic reading or your daily horoscope, with the efficiency of the app making it a must have for clients.
However, for those who do not have the space on their iPhone or simply do not wish to download the app, the AskNow website is fully functional on all mobile browsers.
Customer Support
Support is available 24/7 at AskNow, with agents being on standby via both telephone and email. During testing, response times were good, with emails generally being replied to in under 24 hours, while there were no frustrating waits on the phone either.
The lack of a live chat support feature will come as a disappointment to some, however AskNow are active on social media, with potential and existing clients being able to message them on both Facebook and Twitter. As well as this, an in-depth FAQ page is on hand too, providing answers to around 20 of the most commonly asked questions regarding their operation.
AskNow FAQ
The following are both the questions and answers surrounding some of the most important points of the AskNow operation, perfect for potential clients:
Q. What is AskNow?
A. AskNow claims to be the US's premier psychic network, with advisors being on hand 24/7 to deliver readings and sessions in a number of areas.
Q. Are readings free at AskNow?
A. New customers at AskNow will receive their first 5 minutes free, however after this point, payments must be made. Readings will cost anywhere between $1-$15+ per minute.
Q. Can I make payments using PayPal?
A. Yes, PayPal is one of the accepted payment methods at AskNow, along with a number of more traditional options.
Q. Does AskNow offer a money-back guarantee?
A. Yes! Any client who is not 100% satisfied with the services at AskNow can apply to receive their money back in full.
Q. Is AskNow secure and trustworthy?
A. Absolutely! Their site utilizes a number of security measures in order to keep all personal and financial information safe. As well as this, AskNow are 100% confidential.
Q. Are readings only available in English?
A. The AskNow website is available in both English and Spanish, while certain advisors will cater for those speaking different languages too.
Q. How can I speak to psychics at AskNow?
A. Readings and psychic sessions at AskNow are carried out either over the phone or using their live chat feature, with no video options being available at present.
AskNow Bottom Line
While AskNow may not have the features to allow them to compete with the biggest names online today, they are still a good choice for those looking for an easy to use psychic network. With hundreds of advisors to choose from, each coming with their own set of skills and experience, genuine readings are carried out daily. They are also a viable option for those with smaller budgets, with psychics being separated by price generally speaking.